Our Portfolio:
Our portfolio of stock lenses includes a comprehensive selection of competitively priced brand name and value-added products.
Products available:
Seiko AR
Hoya AR
Hoya Sensity Photochromic HC and with EX3 AR
Our Promotions:
ABB Stock Lenses are competitively priced to bring everyday savings to your practice. Our promotions deliver additional savings on the products that you use the most.
Year-End Promos Available!
Colossal Closeout! Updated product offering thru 12/31!
Exclusive products and pricing available through 12/31/22!
Product offering updated!
Customers that have previously signed up do not need to sign up again
Products available while supplies last!
To sign-up call our Stock Lens Hotline: 800-852-8089 ext. 6225 or email stocklenses@abboptical.com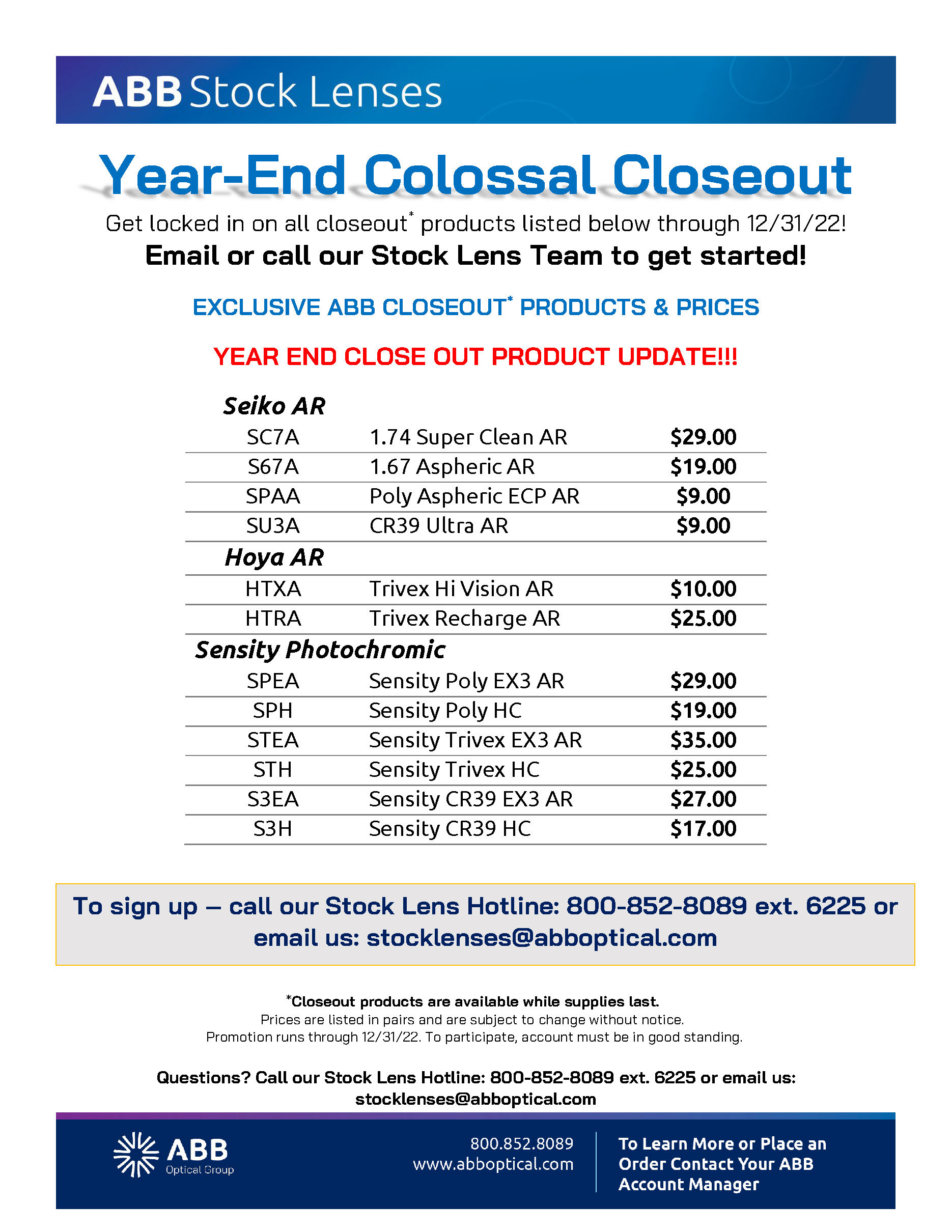 If you have questions about our Stock Lens products or promotions, please give us a call on the Stock Lens Hotline or send us an email!
Stock Lens Hotline: 800.852.8089 ext. 6225 Stock Lens Email: StockLenses@abboptical.com