Our Portfolio:
Our portfolio of stock lenses includes a comprehensive selection of competitively priced brand name and value-added products. Consolidate stock lens orders with soft contact lens orders and save on shipping charges to your office.
Product selection available from:
SOMO
Seiko / Hoya / VisionEase
Essilor
Our Promotions:
ABB Stock Lenses are competitively priced to bring everyday savings to your practice. Our quarterly promotions deliver additional savings on the products that you use the most.
Promotions available:
Super SOMO BOGO Promo
Sunsational Savings on Sensity Photochromic Lenses

CALL EXT 6225 AND ASK US HOW YOU CAN GET TWO FREE PAIRS OF SENSITY PHOTOCHROMIC LENSES!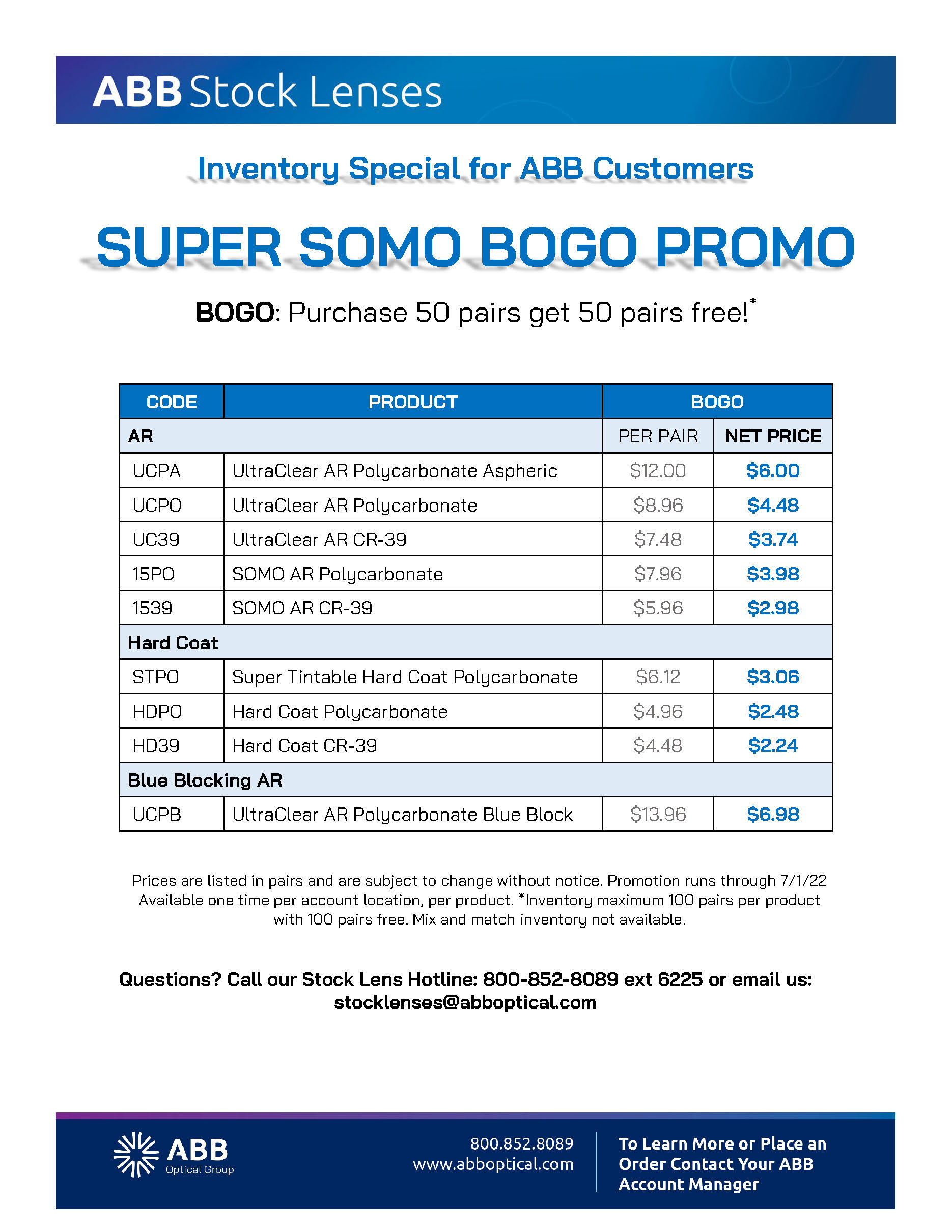 SOMO BOGO
Purchase 50 pairs and get 50 pairs free!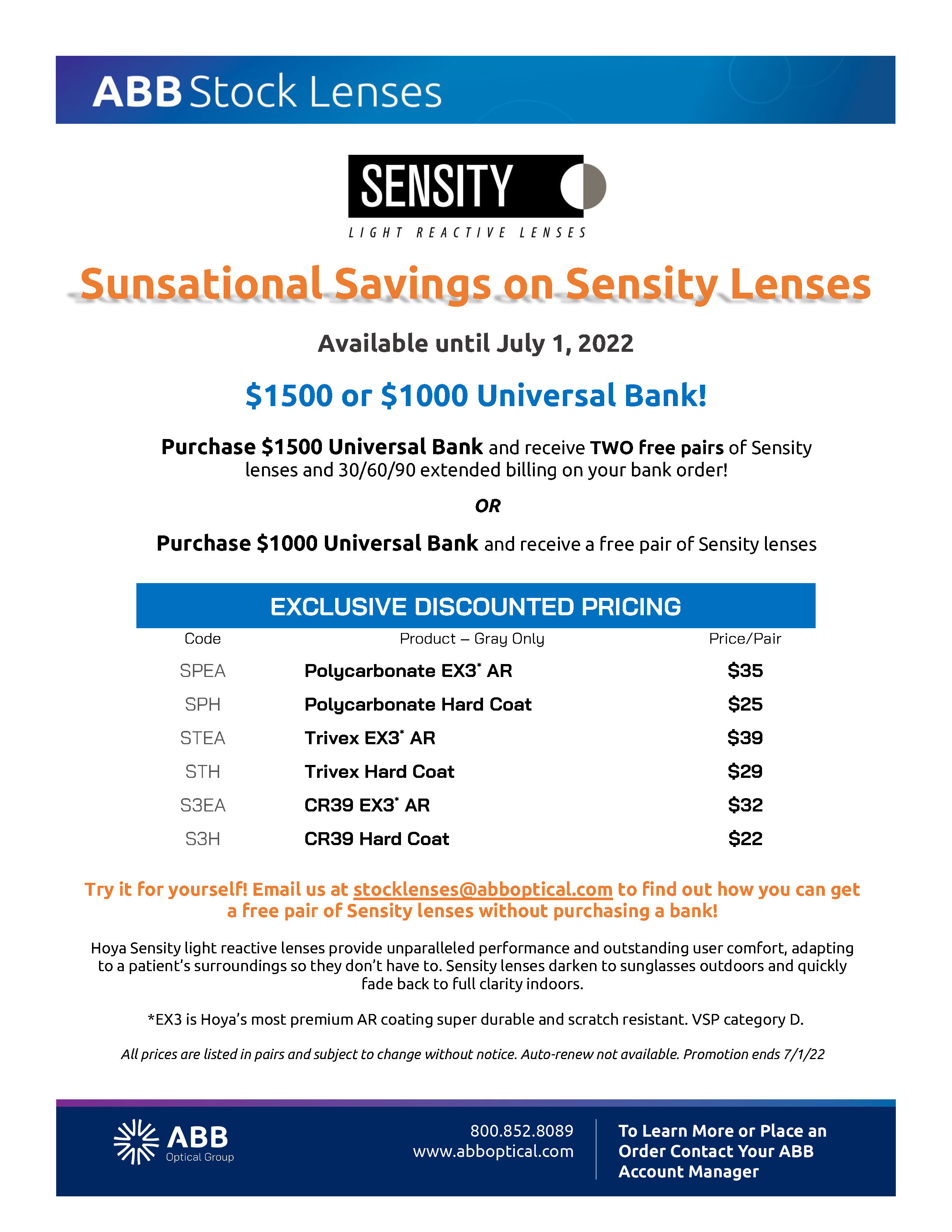 Sensity Bank
Purchase a $1500 or $1000 Universal Bank of Sensity Photochromic lenses!
If you have questions about our Stock Lens products or promotions, please give us a call on the Stock Lens Hotline or send us an email!
Stock Lens Hotline: 800.852.8089 ext. 6225 Stock Lens Email: StockLenses@abboptical.com