Abby Marketing Tool Kit
Promote Abby to your patients with ease, using your new marketing tool kit.
Put Abby banners and links on your website
Post Abby on your social channels
Send emails to patients introducing Abby
Put posters and other patient-facing materials in your practice...and more!
You can order or download directly from the Links below. Scroll down to see everything!
Your Abby Marketing Tool Kit Contains: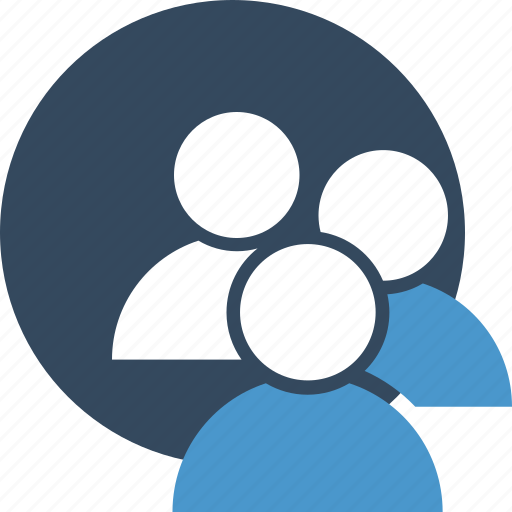 Patient-Facing Materials
From Patient ordering cards, brochures, flyers, stickers, and posters, I have lots of cool stuff for your practice.

Patient Communications
From email copy, to FAQs and on-hold messages, I've written copy perfect for your office staff to use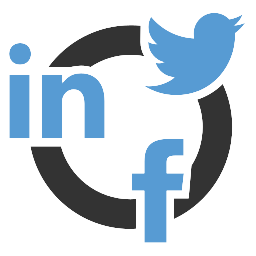 Social Posts
From Facebook and Instagram, to LinkedIn I've designed multiple posts to peak your patients' interest.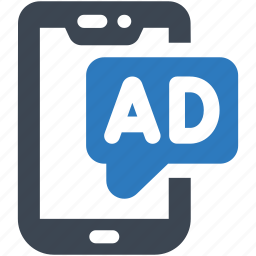 Digital Banner / Ads
Whether you are adding a LINK or a Banner from your website to Abby, please link directly to https://www.helloabby.com/
Click Each Tab Below to See the Patient-Facing Promotional Materials
The PATIENT BROCHURE is available as a static PDF digital document, as well as in print.
This brochure introduces Abby, the practice's new virtual assistant, to patients.
This new patient introduction brochure helps practices easily speak to how Abby works with he practice to help patients.
Click here for the PDF Digital Download,
Click her to download the version with cropmarks for printing.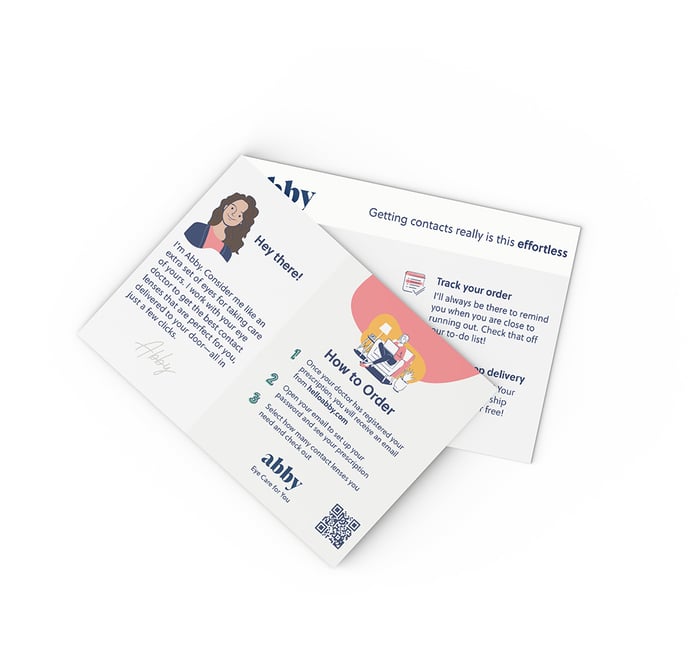 The PATIENT ORDERING CARD is available as a Static PDF digital document, as well as in print.
These cards show how easy it is to order from Abby through their eye doctor.
The 2-sided card shows the 3 steps and the top features from the patient's perspective.
Click here for the PDF Digital download
Click here for the Print Ready version with cropmarks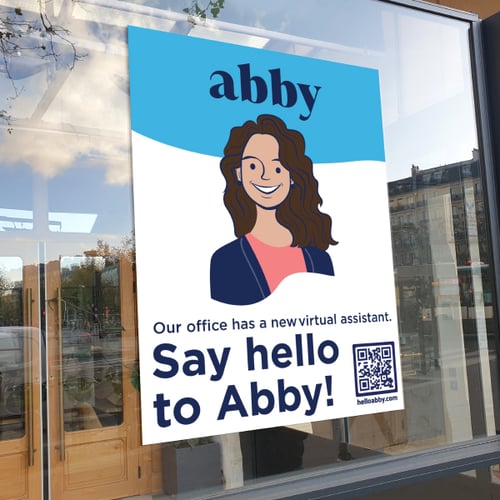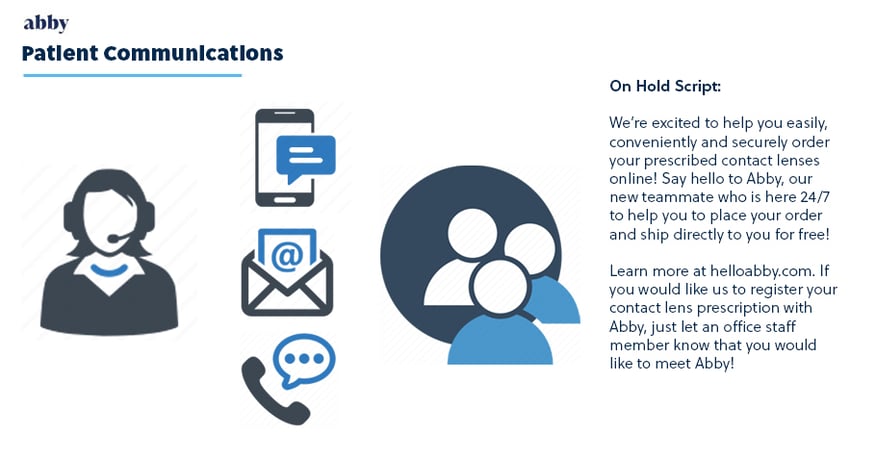 This is an example of an "on hold" message script. To download the other patient communications, including suggested email copy and other helpful patient information, click here.
And if you need to reinforce all that I can do for you and your patients, just share this video with them.
Click Each Tab Below to See the Digital and Social Ads you can use!
And remember, always link directly to https://www.helloabby.com/
These are some great examples of Digital Banner ads you can place on your website.
This is a great way to let your patients know Abby now works for you...and them!
Also, don't forget to provide your patients instructions, on how to let you know they are interested in registering and ordering through Abby. Something like..."Send us an email and we'll set you up on Abby right away!"
_______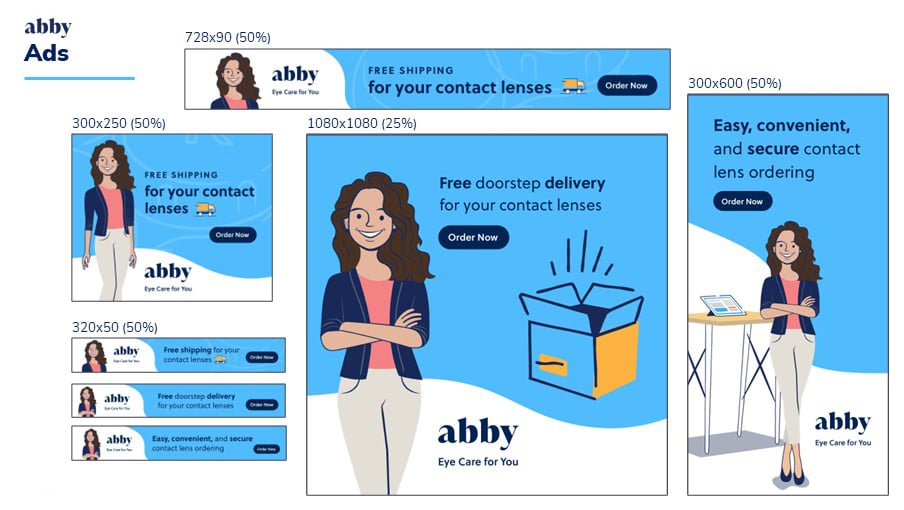 To access the different types and sizes of the digital ads, click the zip folders below to download.
These are some great examples of Facebook and Instagram Social posts you can make.
_______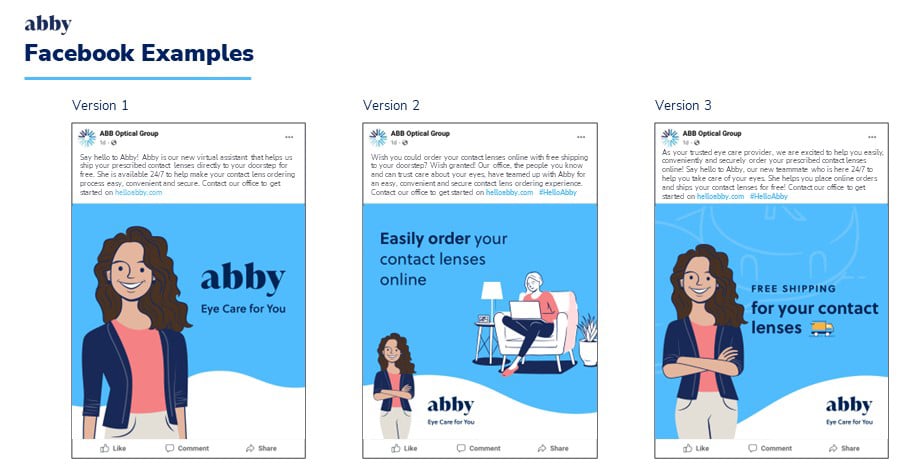 Click here to download the Facebook and Instagram artwork for versions 1-3
#Hashtag Examples
#abby
#abby4lenses
#abby4contacts
#abby4contactlenses
#abbyfreeshipping
#abbyseesU
These are some great examples of LinkedIn Posts you can make.
_______

To download the LinkedIn artwork, click here.
Remember to tell your patients that I carry contact lenses from every major manufacturer, with free shipping and simple returns!


And...just in case these questions come up, I have the perfect answers.
What makes Abby different from other contact lens ordering platforms?
Powered by ABB Optical, Abby is the only platform of its kind that's free for both patients and providers, while providing a stress-free contact lens ordering experience from all major manufacturers. Abby handles it all, all in one place—easy ordering, free delivery, helpful reminders and tracking, and no-hassle returns.
Does Abby offer free shipping to patients?
Yes, Abby offers free standard shipping on all contact lens purchases shipped directly to the patient—with no minimum box requirement. Shipping upgrades are also available, at a cost, for faster delivery!
Does working with Abby really save time?
Yep, it really does! Abby's mission is to make life easier for eye care professionals and their patients by taking the guesswork out of the equation and, in turn, saving time. By using only one platform for contact lens ordering, no matter the brand, time is gained to focus on what's most important: providing eye care to patients.
Is it complicated for patients to place orders?
Not at all! The patient will only need to enter three things: box quantities, shipping address, and credit card information. Prescription information will be controlled securely by the practice, taking out any guesswork for the patient.
Can I see the tracking status of orders?
Yes! Patients will receive email notifications when their order is being processed and when their order has shipped. They can also access tracking information from their patient profile.