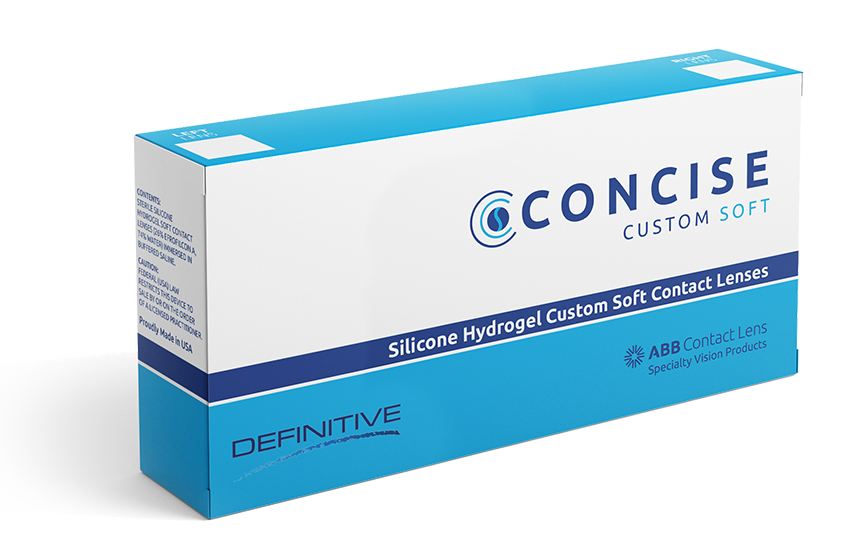 CONCISE Custom Soft contact lenses are available with:
A brand new, modern look
New practice tools for you and your staff
Made to order lens precision
Choice of Silicone Hydrogel or HEMA lens materials
Fast order turnaround
No-risk warranty*
Made-to-order CONCISE Custom Soft lenses can be customized with any power, diameter, base curve, cylinder, axis, and optic zone to provide a perfect fit - made only for your patient's eyes.
After calculating, save a screen capture. Click on the Contact Consultation button below and attach the screen capture to forward to ABB Specialty Vision Consultation for initiating CONCISE Custom Soft lens design construction.
New Look, New Tools To Support Your Practice

Precise Lens Design Construction

Quality Lens Material Options

Convenient Online Calculator

Experienced Specialty Vision Consultation

Expert Educational Resources

Fast Direct to Patient Delivery


Provide the custom vision care products your patients need with unparalleled service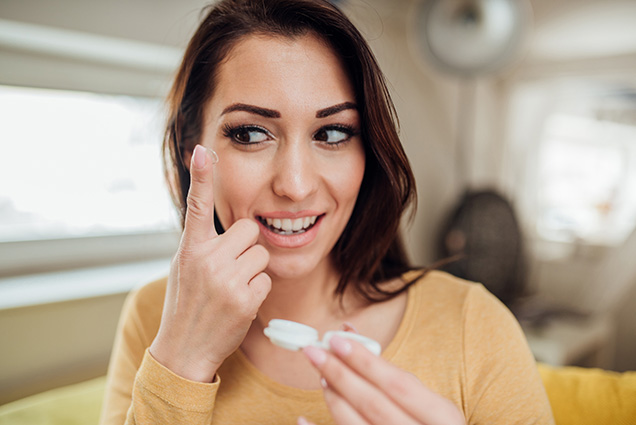 * Single lenses are fully warranted and no-risk warranty coverage provides for patient cancellations within 120 days. Please speak with an ABB Specialty Vision Representative for complete no-risk warranty details.