Build a Confident Pricing Strategy
with updated, actionable data.
For years, thousands of ECPs have used our retail price monitor to effectively determine a competitive pricing strategy. Now, we are proud to introduce the next evolution - the Digital Price Monitor and Digital Price Monitor PRO. These web-accessible dashboards are updated weekly to help ABB Contact Lens customers manage their contact lens pricing so they can effectively compete.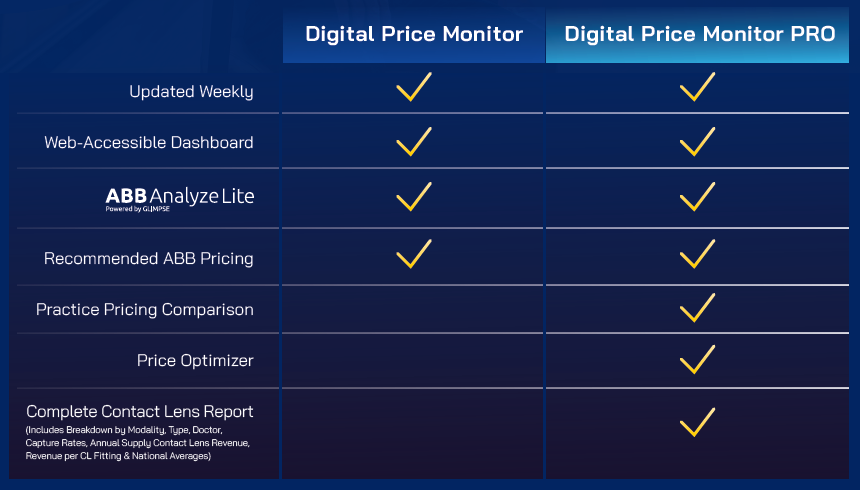 Two Powerful Options
to suit your practice needs.
Both versions of the Digital Price Monitor are provided exclusively for ABB Contact Lens Customers to help empower your practice in:
Making timely decisions

Staying competitive

Strategically managing your pricing
Weekly Updates
Refreshed weekly instead of quarterly, so you can operate your pricing strategy with up-to-date intel to make the best pricing decisions.

Measure Success
9 key performance metrics specific to your practice through ABB Analyze Lite to help monitor practice success, included at No Cost!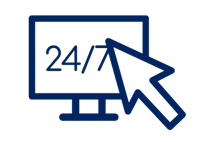 Access Anywhere
This web-accessible report is loaded with the latest data and goes with you wherever you go because sometimes strategy can't wait.