When eyeglass lenses reflect screen glare and other light sources, this not only reduces visual clarity but also obscures others' view of our eyes. Shamir Glacier Expression™ – the new, innovative lens coating – is designed to remove substantial amounts of visual noise, reduce reflections, and enable clear, detailed vision unlike anything else currently on the market!
Shamir Glacier Expression™ is available in CR-39, Poly and Trivex in all Shamir designs.
Now available from ABB Labs!
Contact your ABB Labs Account Manager for more information!
RICH MULTI-LAYERED PROPERTIES
Shamir Glacier Expression exceeds even the premium properties, with multiple extra layers that not only optimize optical performance, but also deliver enhanced aesthetics.
Powerful UV protection for the eyes
Shamir Glacier Expression™ includes extra UV protection both from the coating and embedded in the material that prevents harmful rays from being reflected into the eyes. It blocks UV from incoming light and light reflected off rear lens surfaces in all indexes.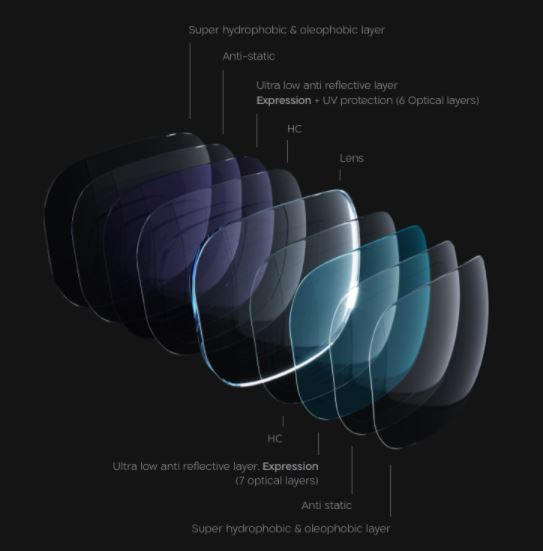 Learn More About ABB Labs